Fast Email Machine – Free Software
This free version of Fast Email Machine Software will help you send your messages to your email list from your Gmail account.
Follow the next steps to enjoy this free version.
Step 1:
Download the software from here.
Install the software and run it.

In your first time you will get the next screen:
Type your email and click "Register".

You will have to wait for activation reply to your email with your password.
It could take up to 48 hours for activation.
Step 2:
Aftre getting your password in the mail, run the software
type your new password you got in the mail
and click "Login".
Step 3:
Create new Excel file and paste to column A your emails list
You can put as many emails as you want.
Save the file.
Step 4:
Click on "Choose Excel File" and click on the new excel file you just saved.
Step 5:
Create yourself a new gmail account or use one you have
(I recommend to create a new one for this software, but you don't have to)
Open your Gmail account from your browser and click on settings.
In the security section allow third party (an external apps).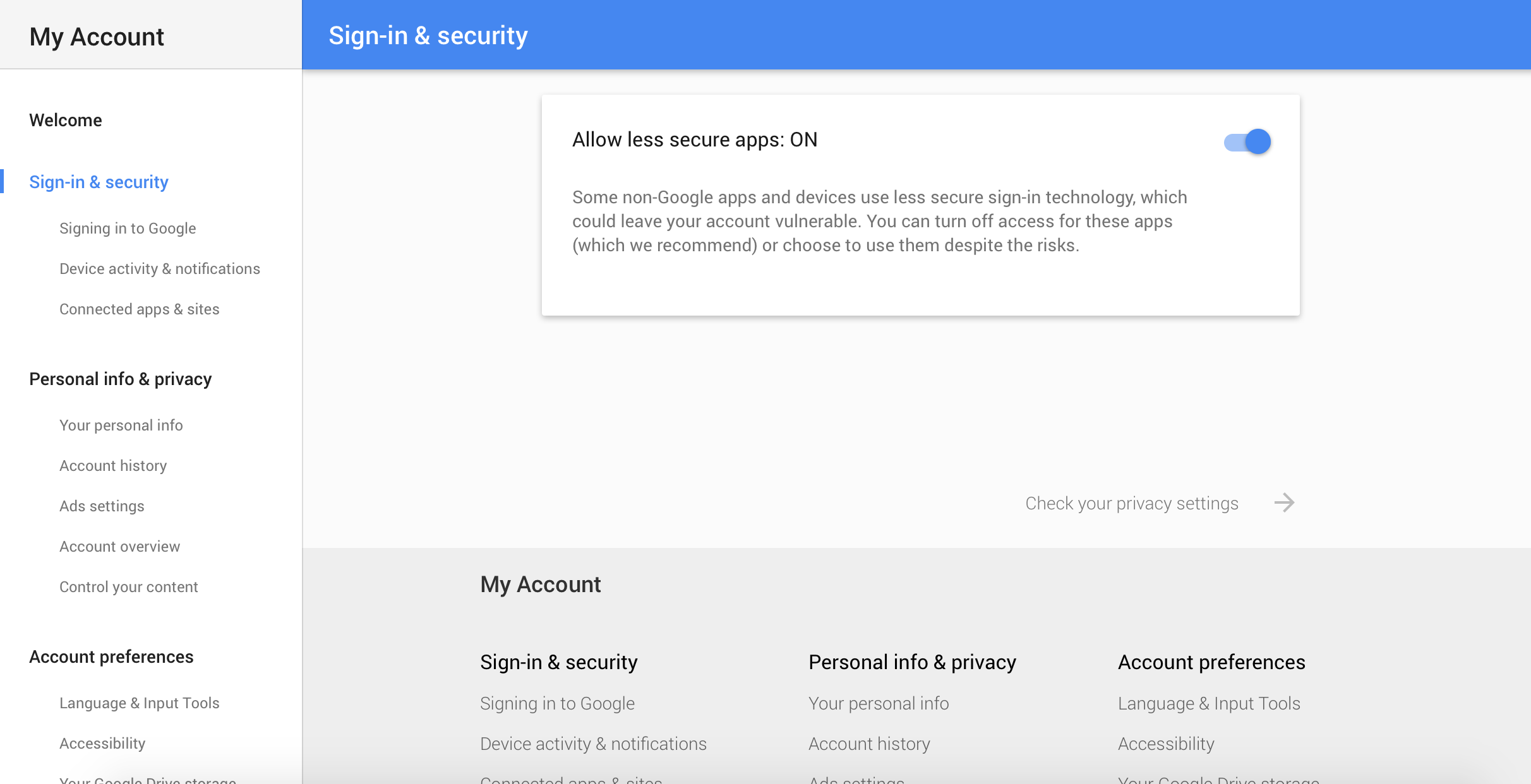 Step 6:
Type in the software your Gmail account name only (no need to put @gmail.com)
Type your Gmail account password.
The sofware gives you an option to save the account details for later use,
so if you mark the box, you won't have to type it again in the next use.
Step 7:
Type your subject and your body message.
Step 8:
Choose how many minutes you want the software to send a message each time.
The minimum is 5 minutes and up to 45 minutes.
Step 9:
Click "Send Now" and enjoy it.
Step 10:
You have a choice to pause or stop the software from running at any time.
When the software will end sending the message to your receipients,
you will get a message box about it.
Why this software is free?
1. While the software is running you will see ads in it.
2. To every message you send with this software, there is an ad in the end of the message.
There is a paid version with no ads at all.
Good Luck!