Whatsapp is now in the hands of over a billion people and is the fastest-growing Messenger app in the world.
As a business owner or marketer, you need to exploit Whatsapp to reach your target market and establish a direct line of communication with your customers.
This course will start from scratch and guide you carefully into the world of Whatsapp marketing. You'll learn what works and what doesn't work, and what you must stay clear of.
This is a must-have course for anyone who wants to find fresh customers and buyers using Whatsapp.
00:00 Introduction
00:02: Why do you need Whatsapp marketing?
06:08 Whatsapp Personal App
08:50 Whatsapp For Business App
11:49 Installing & activating Whatsapp
14:03 Setup your profile
16:58 Selecting a Profile Pic & Status
20:19 Creating a new message
22:36 Sending Media
26:47 Sending a message broadcast
29:12 Using Emojis & Gifs for marketing
31:35 Sending Attachments (Send your ads / offers)
34:05 Creating graphics for Whatsapp
37:42 Marketing with Videos on Whatsapp
40:04 How to build your Whatsapp List
42:49 Why are Whatsapp Groups important?
45:39 Using invite by link to grow your group
49:24 Whatsapp Group marketing strategies
52:20 What can you do with WhatsApp Business?
57:36 Create a short link for web
1:00:32 Using the Catalog
1:04:46 Quick Replies
1:07:51 Pre-defined Greeting
1:09:35 Pinning Chats
1:12:19 Labels
1:16:20 Away Messages
1:20:33 Custom Notifications
1:25:58 Whatsapp Social Share Button
1:30:40 WP Gener8tor – Click to chat on Whatsapp for your site
1:34:53 Favoriting a message
1:40:49 Statistics
1:45:29 Activating Whatsapp Web
1:55:50 What are Whatsapp Stories
1:58:37 Publishing A Story
2:04:32 Dividing a video across multiple stories
2:11:22 Using Stories as a marketing tool
2:11:15 Using Whatsapp Web as a marketing tool
2:15:26 Be a marketer not a spammer
2:19:49 Going viral on Whatsapp
2:23:20 Use Whatsapp status effectively
2:23:07 How to get people to sign up
Whatsapp Marketing Software – Bulk Whatsapp Sender
— NOW AVAILABLE FOR MacOs , Windows and Linux—
Whatsapp Marketing
Bulk Whatsapp Sender
WhatsApp Marketing is simple and easy to use Bulk whatsApp sender which can be used for multiple purpose.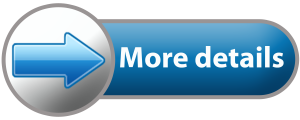 Supports:

Whastapp Marketing does not support media or images